Oklahoma City
Pedestrian Accident Lawyer
Ylla | Gosney defends every Oklahoman that needs defending
Ylla|Gosney Attorneys at Law represents Oklahoma City pedestrian accident victims after frightening collisions.
We help victims and their families demand full support from negligent drivers and their insurance companies.
We want our clients to be able to pay their hospital bills and rebuild their lives.
Our skilled Oklahoma City attorneys provide free case consultations to all victims.
Contact us today to make sure you understand what your case is worth.
When Should I Call a Lawyer After a Pedestrian Accident?
Pedestrian accidents usually involve a defenseless person being struck by a large, fast-moving vehicle. The injuries that result are often very serious.
When recovery will take longer than a single night in an emergency room, auto insurance companies get nervous. They look for ways to limit the support victims receive. The tactics they use are usually attempts to cast doubt about who was to blame and how bad injuries really are.
You should discuss your case with a lawyer if you suffer a serious injury, like a broken bone or a traumatic brain injury. Your lawyer fully investigates your case and fights back against unfair insurance practices. Your lawyer presents all the evidence in an insurance claim and then demands the most possible for your injuries and financial hardships.
If you suffer a pedestrian collision that only results in some minor scratches or swelling, you may not need a lawyer to handle your case. But be aware that even injuries that seem very minor at the scene of a pedestrian accident might develop into something much worse in the days that follow. The shock of what's happened can hide the pain and symptoms of a hairline fracture or a severe concussion. Get any pain checked out by your own doctor after an accident. Then take advantage of a free consultation with a skilled Oklahoma City pedestrian accident lawyer to find out if you have a strong case for an injury claim.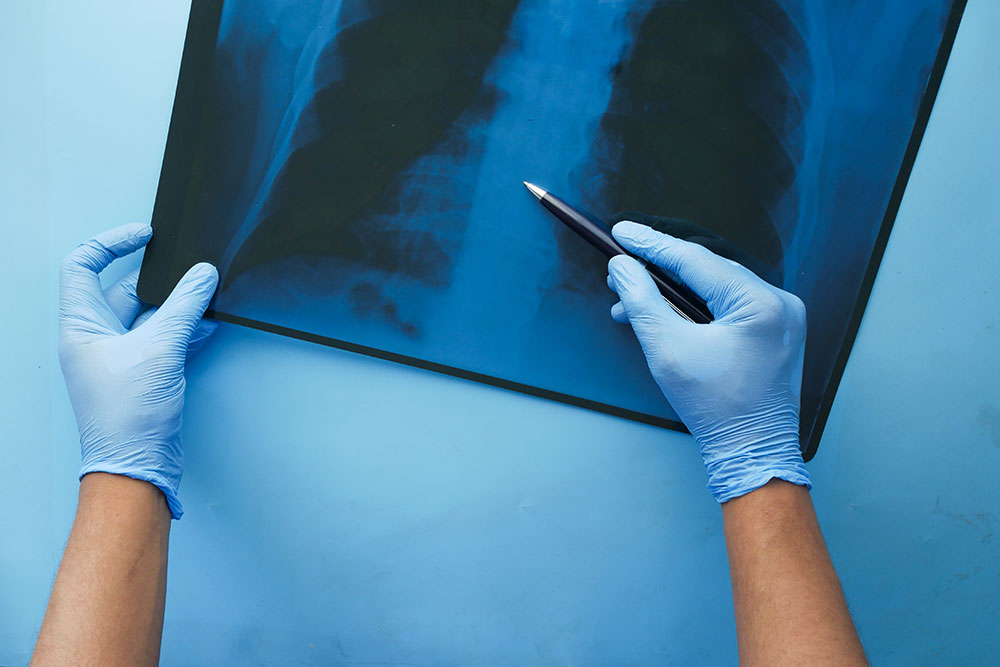 Pedestrian Dangers at Oklahoma City Intersections
Traffic around Oklahoma City carries plenty of dangers for motorists, but pedestrians travel many of these same roads without the protection of seatbelts, airbags, and metal walls. They are at more risk as they try to cross frightening intersections like Reno Avenue and MacArthur Boulevard.
Pedestrians at busy intersections along Northwest Expressway may have to rely on poorly marked crosswalks and be allowed just a few seconds to cross seven and eight lanes of traffic. Accidents occur every week and pedestrians get seriously hurt.
Vulnerable pedestrians can suffer impacts with multiple vehicles and of course road surfaces. They can endure broken bones and head and neck trauma. With such traumatic injuries possible, it's critical that victims receive compensation that covers their immediate emergency room bills and any hospital care that could be necessary in the months to come. A pedestrian accident attorney makes sure victims have what they need to rebuild their lives.
How Can I Strengthen My Claim After a Pedestrian Accident?
Oklahoma City Police Accident reports and Oklahoma Highway Patrol collision reports may clearly point to the driver as being at fault, but car insurance companies can still try to wiggle out of taking responsibility.
Collecting every piece of evidence that shows you weren't at fault is very important. That could mean that you'll have to take action at the scene of your accident before the scene is cleared and evidence is lost forever.
Contact 911 and then, when the scene is secure, try to gather proof of what happened:
Get all injuries checked out by paramedics. Go to the hospital if necessary.
If you must leave the scene, ask someone with you or a witness to gather some details for you.
Tell the investigating officer everything you saw.
Get information from the driver if a police officer doesn't provide it to you.
Ask all witnesses for contact information.
Note the presence of any surveillance cams on nearby homes or businesses.
Don't say "I'm okay." You probably won't know how badly you are hurt until the shock wears off. So don't tell the driver involved that you aren't injured. You might be wrong. The driver's insurance company can twist this statement to hurt your case later.
See your own physician, even if you are treated in an emergency room.
Contact Ylla|Gosney Attorneys at Law. If you have a case, you'll want to alert your lawyer about what happened as soon as possible. Your lawyer needs to start collecting video footage and tracking down witnesses before they disappear.
What Is My Pedestrian Accident Claim Worth?
Every injury is different and everyone heals at their own pace. These two factors play a large role in the value of your Oklahoma City pedestrian accident case. So, it'll be hard for a lawyer to estimate what your injury is worth until they can speak with your doctors and investigate the circumstances of what happened.
The value of most pedestrian accident settlement checks depends on many of the same determining factors. These are just a few of the details that will be considered when negotiating the amount of your compensation:
The cost of current medical bills and those expected in the future.
The cost of lifelong support for victims who suffer permanent physical disabilities.
The extent of physical pain victims endure.
The extent of emotional trauma victims are forced to cope with. This can include depression and anxiety experienced during a difficult recovery and PTSD symptoms stemming from the moment of the collision.
The costs of transportation to get to doctor's appointments and to see out-of-state specialists.
The losses at work as victims must miss shifts and lose out on benefits.
In the case of wrongful death, the amount of money families will need to pay for a funeral and pay off remaining medical bills. A wrongful death claim would also seek help with replacing the monthly income the deceased can no longer provide for a spouse and/or children in the years ahead.
Frequently Asked Questions
Can I seek accident compensation if I'm not in a crosswalk when I'm struck?
Yes. Oklahoma City drivers must show care to all pedestrians no matter where they encounter them. When they don't do everything they can to avoid a collision, like slowing down, they can be at least partially liable for the injuries caused. This is true even if the victim was jaywalking.
How long can I wait to file an Oklahoma pedestrian accident claim?
Two years. Oklahoma victims have up to two years to file injury claims. Acting quickly is still the best strategy because waiting can make evidence harder to find and witnesses more difficult to locate.
Can I still hope for compensation if I'm struck by a hit-and-run driver?
Yes. If a hit-and-run suspect is never identified, victims can file claims with their own car insurance provider if they have a policy. An uninsured motorist claim could provide support for medical bills and lost time at work.
Contact an Oklahoma City Pedestrian Accident Lawyer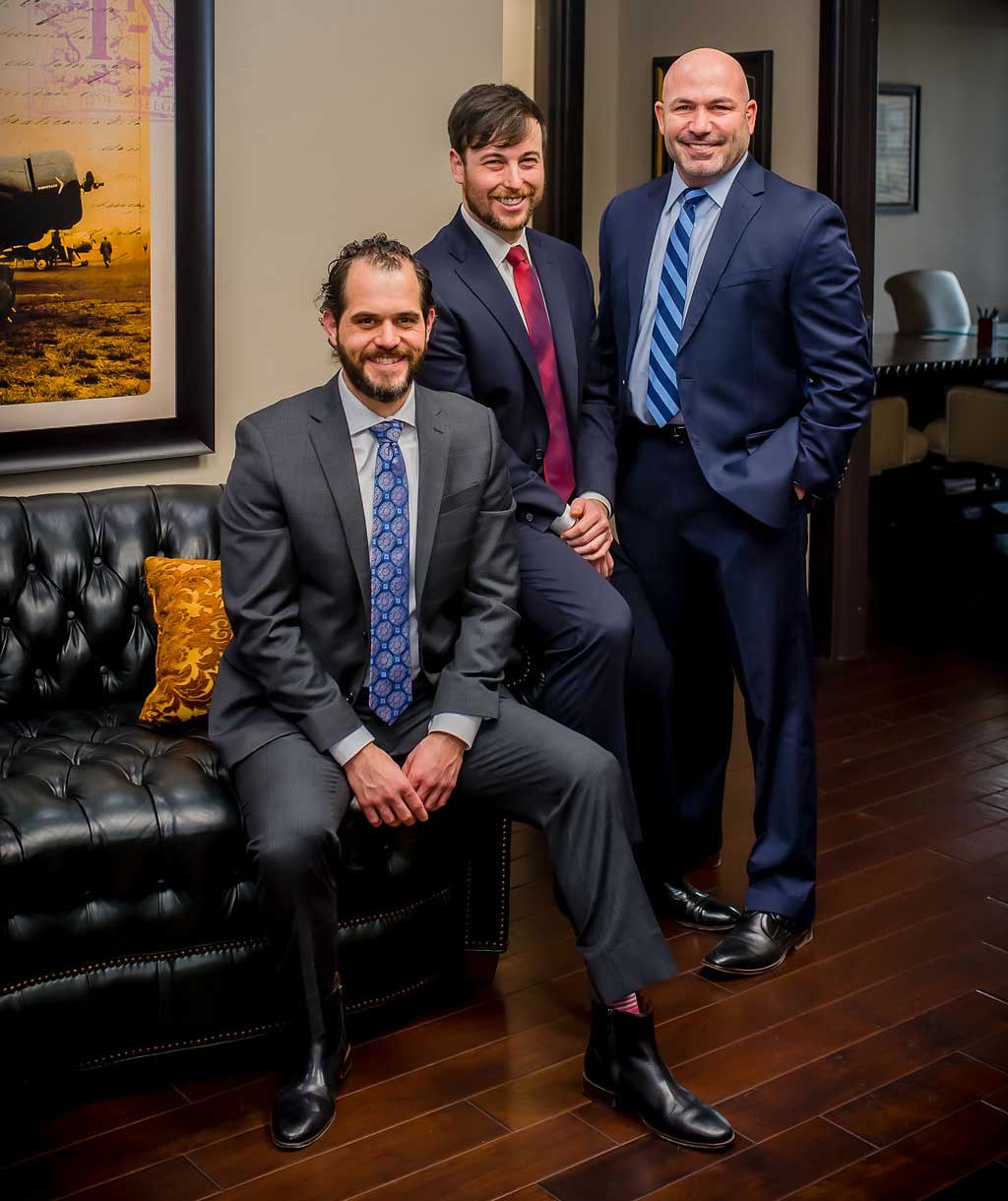 We have an extensive background in safeguarding Oklahoma City pedestrian accident victims. You may not be sure if you have a strong personal injury case, but that's exactly what our free legal consultations are for.
Find out what your case may be worth in this no-obligation case review with a real Oklahoma City Pedestrian Accident Lawyer. At Ylla | Gosney, we offer a free consultation with no pressure to file suit or even use our services if you decide to file. That way, you know everything you need to know before you decide. 
Keep in mind that you won't need any upfront money to hire Ylla | Gosney Attorneys At Law. We don't accept payment unless we win your case. Then our fee comes out of the settlement you receive. We also adjust our fees to make sure you keep what you need to rebuild your life.