Tulsa
Car Accident Lawyer
Ylla | Gosney defends every Oklahoman that needs defending
Oklahoma's personal injury laws allow those who are injured in car accidents to recover financial losses, including medical bills, missed wages, and other damages from the at-fault driver's insurance company.
At Ylla | Gosney, our team of auto accident lawyers is committed to serving those in the Tulsa community who are injured in car accidents.
We will fight against the big insurance companies so that you can receive a fair settlement that will cover all of you damages.
As a part of that commitment, we offer free case evaluations to Tulsa accident victims so that you can understand your legal rights.
What To Do After a Car Accident in Tulsa?
After an accident, you are likely in shock. After you wrestle with the thoughts of "Did this really just happen?" you will need to act quickly.
First, make sure you and others are safe. If you or anyone else is hurt, call 911 right away.
If possible, move your car to the side of the road to avoid causing more accidents.
Make sure to exchange contact and insurance information with anyone else involved.
Take pictures of the accident scene, including damage to both vehicles and any relevant road signs or signals
Call the 911 or the Tulsa Police Department to report the accident, especially if there are injuries, significant damage, or if the other driver is uncooperative.
Even if you don't feel injured, it's a good idea to see a doctor as some injuries may not be immediately apparent.
Get in touch with your insurance company to file a claim about the accident and start that process.
If the police were not called to the scene, you may need to file an accident report with the Oklahoma Department of Public Safety within 10 days if there's significant damage or injury.
If the police were not called to the scene, you may need to file an accident report with the Oklahoma Department of Public Safety within 10 days if there's significant damage or injury.
Maintain all documents related to the accident, including medical bills, repair estimates, and any communication with insurance companies.
Remember, staying calm and following these steps can help you navigate the aftermath of a car accident more effectively. Once you're able to get your bearings and respond more efficiently, consider reaching out to our team to further explore your legal options and the process for getting compensation.
What We Can Help You With After an Injury
The logistics of handling a car accident can be a lot to handle on your own. Getting copies of the accident report, notifying your insurance company, getting medical treatment, and fighting with the at-fault driver's insurance can quickly turn a painful inconvenience into a nightmare situation.
Our team takes great pride in our client-focused approach. We aim to provide each client with personalized assistance tailored to their needs. With our expertise and proven strategies, we know how to build a strong settlement offer case and handle essential tasks for you.
Investigate the cause of the accident
Gather necessary evidence
Interview witnesses and experts
Manage communications with the insurance company and the opposing party's lawyers
Work tirelessly in securing a fair settlement for you
What "Damages" Are Available?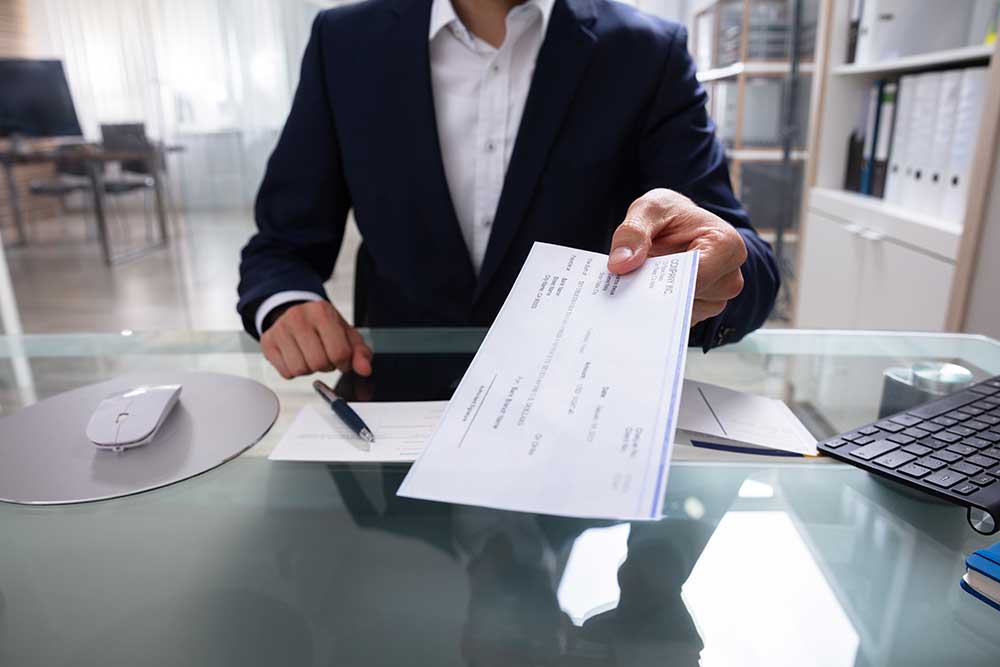 When you file a car accident claim, you're seeking compensation for your injuries, often requiring medical treatment and causing emotional distress. "Compensatory damages" aim to reimburse you for losses due to the car accident or injury. Here are some damages available in a typical Tulsa car accident claim:
Medical expenses
Repair or replacement costs for your vehicle
Lost wages or future income
Pain and suffering
Emotional distress
Loss of enjoyment of life or companionship
Wrongful death expenses, if the car accident was fatal
It's important to remember that these damages are general, and what you're ultimately able to recover in a claim depends on the circumstances of your accident. And a huge factor in your damages is figuring out who—or what entity—could be responsible.
Liability in Tulsa Car Accidents
One of the biggest questions after a Tulsa car accident is who at-fault is. While every accident is unique, there is a general rule for figuring out liability in a Tulsa car accident: establishing negligence. Negligence is a legal concept that refers to every driver's duty to act in a way that keeps others safe.
Generally, there are four elements of negligence that have to be met to establish liability:
The at-fault party had an obligation to operate their vehicle safely and prudently to prevent harm to others.
The at-fault party failed to fulfill this duty.
Their failure to fulfill the duty directly led to the specific accident in question.
This accident was the direct cause of your injuries and other incurred losses.
Depending on the specific circumstances of your accident, several parties could potentially be liable:
The other driver
A passenger or pedestrian
The vehicle owner, which isn't always the driver
Third parties, like employers
The manufacturer of a faulty part or equipment
Government agencies responsible for maintaining the road
While these elements are in place, establishing negligence isn't always straightforward. That's where our team of experienced accident lawyers can be of assistance. We'll use our resources and experience to gather evidence and records to nail down every responsible party for your accident. Another key point is that while a police officer will likely make an accident report once they're on the scene, you can't always rely on their report to establish liability.
Understanding the Role of the Insurance Company
After a car accident, insurance companies usually step in. Their job is to protect their customers and others who have insurance by covering costs resulting from your accident, like injuries or property damage. However, their primary goal is often to pay you as little as possible.
To achieve this, insurance companies often follow a strategy that consists of three parts:
Delaying the process – First, insurance companies will try to postpone paying you for as long as possible. This could involve asking for lots of paperwork or using incorrect forms to make things harder for you. Sometimes, they might give you a tight deadline to file a claim. They might even offer you a small amount of money initially, hoping you'll reject it and extend the process.
Denying your claim – If their delaying tactics don't work, the insurance company will move on to denying your claims. They intentionally make car insurance policies complex, and their agents might try to confuse you about the accident's details. They might argue it's your fault or that you didn't report it correctly or seek medical help in time. They do this to pressure you into accepting a settlement offer that's much lower than what you deserve.
Defending against your claim – If all else fails and you take your case to court, the insurance company will use their resources to defend against your claim. Lawsuits can be costly and risky, which can make it tough for you to continue, regardless of how strong your case is.
So, insurance companies aim to delay and deny your claims, and if necessary, they defend themselves in court. This is to minimize the amount they pay for your injuries and damages. That's why it's crucial to consult with our lawyers before discussing anything with the insurance company. They can use your statements against you during their investigation.
How the Legal Process Works:
While every car accident is unique, Tulsa personal injury claims follow a general procedure once you or another injured party decides to pursue legal options.
Typically, a car accident case takes one of two paths toward compensation: an insurance claim or a personal injury lawsuit. Most often, it starts with an insurance claim and may escalate into a lawsuit. However, the route your case takes depends on the specifics of your accident. Here are the key differences between the two processes:
Insurance claim – When an injury results from an accident, an insurance company usually gets involved, either through your own insurance or the at-fault party's insurance. After you submit a claim for review, an adjuster will contact you. They'll use various tactics to determine how much your claim is worth. Settling a personal injury claim out of court has some advantages:

Lower court costs and additional attorney fees
Quicker compensation
Less involvement, leading to less hassle
Better insight into your case's value since you're dealing directly with the insurance company
However, negotiating with the insurance company can have drawbacks:
The insurance company might prolong the process, leaving you in a tough financial situation
The settlement offer likely won't cover all your damages
The insurance company has the final say in your compensation amount
If you choose to continue, our team can guide you through the litigation process.
Lawsuit – Filing a personal injury lawsuit means taking your case to court, involving more time and resources. Although it may take longer, a lawsuit offers the potential for more substantial compensation. You'll have a more active role in the litigation phase, but with our team's support, we handle responsibilities like:


Filing a Complaint with the Court
Managing and filing legal documents, such as motions
Assisting with evidence requests and responses (discovery)
Prepping you for depositions and other court hearings
Conducting depositions of key witnesses and individuals involved in the case
Securing expert witness testimony
Negotiating with the opposing party
Engaging in mediation and other discussions
Preparing your case for trial and presenting it in court
It's crucial to remember that there are no guarantees of a positive outcome in court. While litigation can be lengthy, extending beyond the initial claim by several months or even years, it's a vital option to secure the benefits and support you deserve under Oklahoma law. At the same time, it's also important to remember that you must file your claim within a certain timeframe—known as the statute of limitations. In Oklahoma, you have two years from the date of the accident to file your claim.
What Are Some of the Most Common Car Accidents in Tulsa?
Every day, serious car accidents happen across Oklahoma, and Tulsa is no different. According to data from the Tulsa Police Department (TPD), there were a total of 9,571 car accidents throughout the city in 2022 alone. 
With so many people and drivers on the road in Tulsa, it's seemingly inevitable that there are car accidents. That said, it's important to understand the distinct types of car accidents that you or a loved one could be involved in:
Rear-end accidents – These occur when a driver follows too closely behind the vehicle in front, increasing the risk of a rear-end crash. They often happen in heavy traffic and can lead to chain reactions involving multiple vehicles.
Head-on accidents – Frontal impact accidents are the most fatal for passengers. They occur when one vehicle leaves its lane and collides with an oncoming vehicle. Although rare, these accidents can happen in Tulsa's suburban areas where there's no median separating the lanes of traffic.
Side impact accidents – Known as T-bone accidents, these happen when one vehicle strikes another at a perpendicular angle, forming a "T" shape. They often occur at intersections or in busier areas of the city.
Intersection accidents – Tulsa's many intersections can be hotspots for accidents where one car strikes the side of another. These can be caused by running red lights, failing to yield, or misjudging the right of way.
Distracted driving accidents – Texting, talking on the phone, or engaging in other distractions while driving can lead to accidents. These accidents often result from a lack of attention to the road.
Speeding accidents – Excessive speed reduces a driver's ability to react to obstacles or stop in time. Speeding accidents can lead to severe injuries and are more likely to result in fatalities.
Impaired driving accidents – Driving under the influence of alcohol or drugs is a significant cause of accidents. Impaired drivers have reduced reaction times and impaired judgment, leading to collisions.
Single-vehicle accidents – These occur when a vehicle runs off the road, hits a stationary object, or flips over. They can be caused by factors such as slippery road conditions, fatigue, or loss of control.
Hit-and-run accidents – Some drivers flee the scene of an accident they caused, making it difficult for you or other victims to obtain compensation.
Weather-related accidents – In Tulsa, adverse weather conditions like wind, rain, ice, and snow can lead to accidents. Reduced visibility and slippery roads contribute to these crashes.
Fatigue-related accidents – Drowsy driving can be as dangerous as drunk driving. Fatigued drivers may fall asleep at the wheel or have impaired reaction times.
Construction accidents – Roadwork and construction zones can create confusion and unexpected lane changes, leading to accidents.
Regardless of the type of car accident you're involved in, there are some injuries that tend to happen often. These include:
Whiplash
Broken bones and fractures
Injuries to your muscles and soft tissues
Head injuries
Traumatic Brain Injuries (TBIs)
Injuries to your back and spinal cord
Cuts and bruises
Emotional and psychological injuries
No matter what type of car accident you're involved in, it's important to understand two things: first, you have legal options for getting financial support and other benefits under Oklahoma law. Second, it's important to take certain steps to protect these legal options.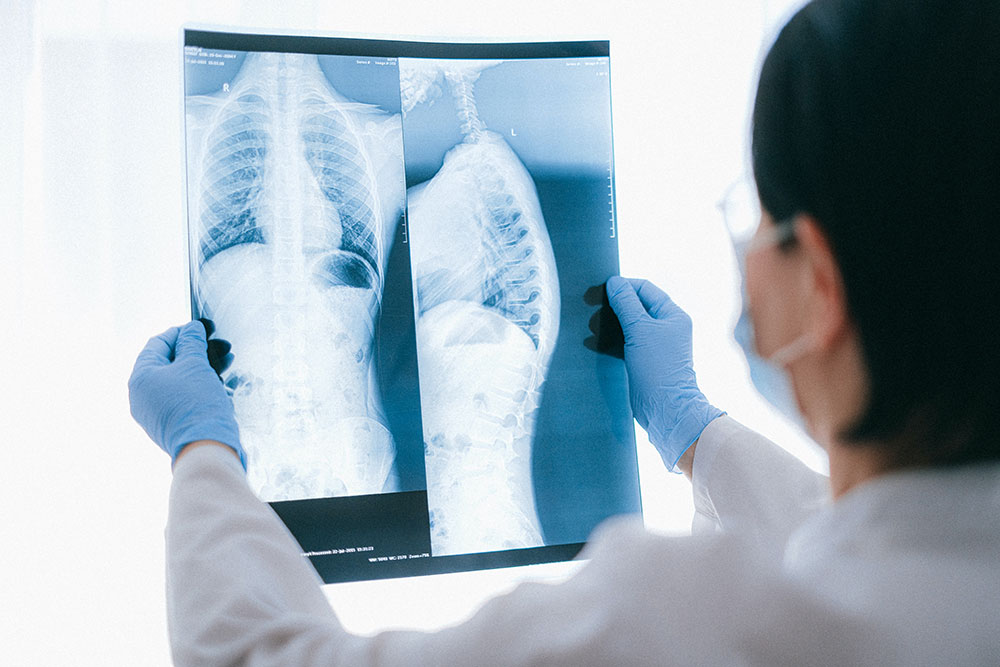 Contact a Tulsa Car Accident Lawyer Today: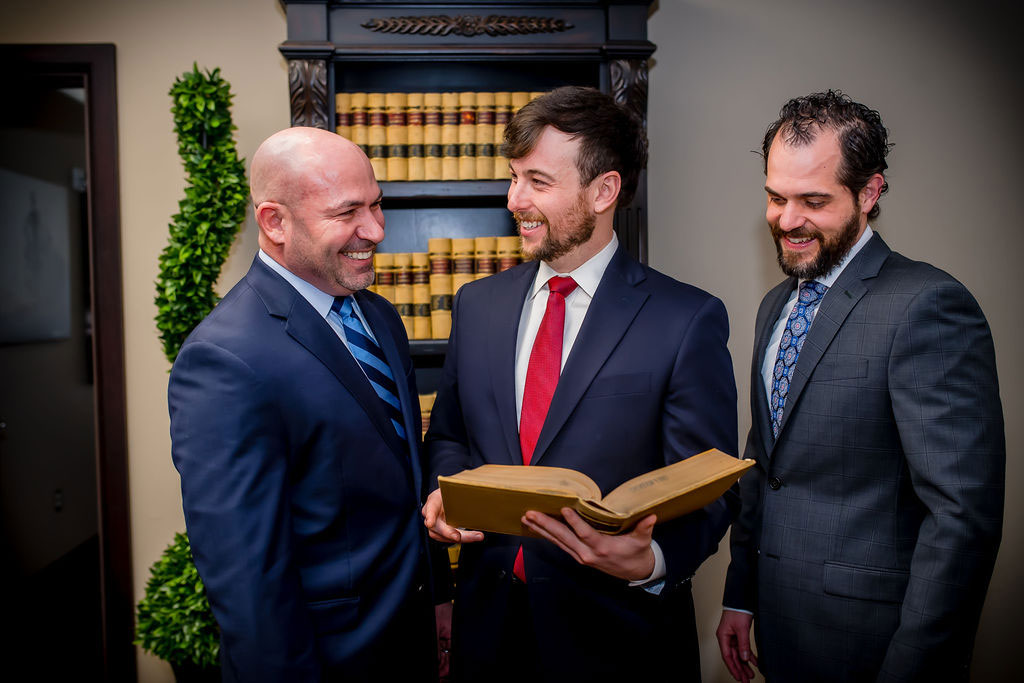 At Ylla | Gosney, we work to build a strong case and negotiate on your behalf to secure fair compensation for your damages.
Our team of experienced personal injury lawyers in Tulsa is committed to achieving the best possible outcome for our clients.
If you or a loved one has been involved in a car accident in Tulsa, don't hesitate to contact us today for a free consultation.