Let a Dog Bite Lawyer in Oklahoma Help You
Ylla | Gosney defends every Oklahoman that needs defending
From a yappy little dog to the menacing big dog next door, we've all had encounters with some dogs we'd like to forget.
What makes a dog bite claim different from other personal injury claims is that it can come with complications like medical expenses, therapy for a resulting fear of dogs, and even plastic surgery.

A dog can bite from a reaction to several things — fear, anxiety, annoyance.
Regardless of why it bit you, there are personal injury and bite laws in place to protect you and provide compensation for any fallout from this animal attack.
Ylla | Gosney is Here for You
You have a variety of Oklahoma City personal injury law firms from which to choose. At Ylla | Gosney, we are fully capable of negotiating on your behalf if you want a settlement.
If, after negotiations have proven futile, you want to go to court? We can provide exemplary legal representation to get you what you deserve. 
Our services are offered on a contingency basis, meaning we don't get paid unless you do.
The Ylla | Gosney Difference
Ylla | Gosney is a different breed of law office. Our contingency fee pricing system guarantees you won't get a big bill when your case is through.
Additionally, we will evaluate your case if your bite injury claim award didn't fully compensate you. We're prepared to adjust our fee so you still go home happy. 
Our priority is you, whether you choose to pursue your case or not. That's why we offer a free legal consultation. We'll use this to evaluate your case, estimate your potential award, and walk through the legal process with you.
Above all, we want you to make an informed decision and we have the expertise to help you understand all your options. 
Before your consultation, let's shed some light on this specific type of personal injury claim and how our personal injury attorneys can help. 
What You Need to Know About Dog Bites
Dog bites and bite injuries are more common than you think. Considering the prevalence of dogs in households, incidents arise quite frequently.
Though most bite victims are children, anyone is just as likely to need the services of dog bite attorneys
A dog bite related hospital stay can cost upwards of $18,000
Bite lawsuits result in $1 billion in annual financial losses to bite injury victims
This preponderance of evidence supports the mounting personal injury claims resulting from dog bites. Even if they are not lethal (though there can be upwards of 30 fatalities a year), they can cause a great deal of trouble.
 Injuries from dog bites can range from the mundane to the deadly. A dog bite victim can have medical bills for nerve damage, eye injuries, and even broken bones. 
After Experiencing a Dog Bite
Once you've been bitten by a dog, the most important thing is to receive medical attention. If you are in a position to do so, document everything and get as much information as you can. 
The more information you have, the better your personal injury lawyer can help you. It saves them time tracking it all down and, with it, can generate a settlement demand much faster. 
Pictures of the scene
Contact information for the dog and/or property owner
Pictures of the dog
Pictures of the injuries
Medical bills, documents, and expenses
Correspondence with the owner, owner's lawyer, or insurance companies
Any correspondence with the vet about the dog in question
What The Law Says About Dog Bites
Dog bites and dog bite attacks are considered a specific kind of lawsuit. They are a type of civil suit called a personal injury suit. With the help of an attorney, you file suit against the property owner and/or dog owner in pursuit of damages. 
Damages are financial compensation for your losses. They can be paid out by an insurance policy, through insurance claims, or directly by the owner. 
There is a clear statute of limitations regarding the timeline of personal injury suits. After the incident, the victim has two years to file the suit. After that two years has passed, Oklahoma law dictates that you are no longer eligible to file a civil suit. 
Oklahoma law also has strict liability when it comes to a dog bite personal injury suit. In other cases, fault can be determined through negligence and then divided between responsible parties. Strict liability, though, states that the owner of the dog is always responsible for damages. Should anyone attempt to dispute that, the law is on the side of the bite victim and will almost always award maximum compensation. 

Most insurance coverage policies (whether homeowners' or renters') cover dog bites in the form of liability insurance. In 2021, liability claims cost homeowners $882 million in claims and coverage.
Your damages are a reflection of the expenses that your injuries have and will cost you in the future. These damages can be determined by many factors: 
Lost wages: time away from work or a job loss
Medical expenses: related to treatment, both present and future, as a result of the dog bite
Loss of consortium: the diminished, changed, or completely devastated alteration to a relationship because of the dog bite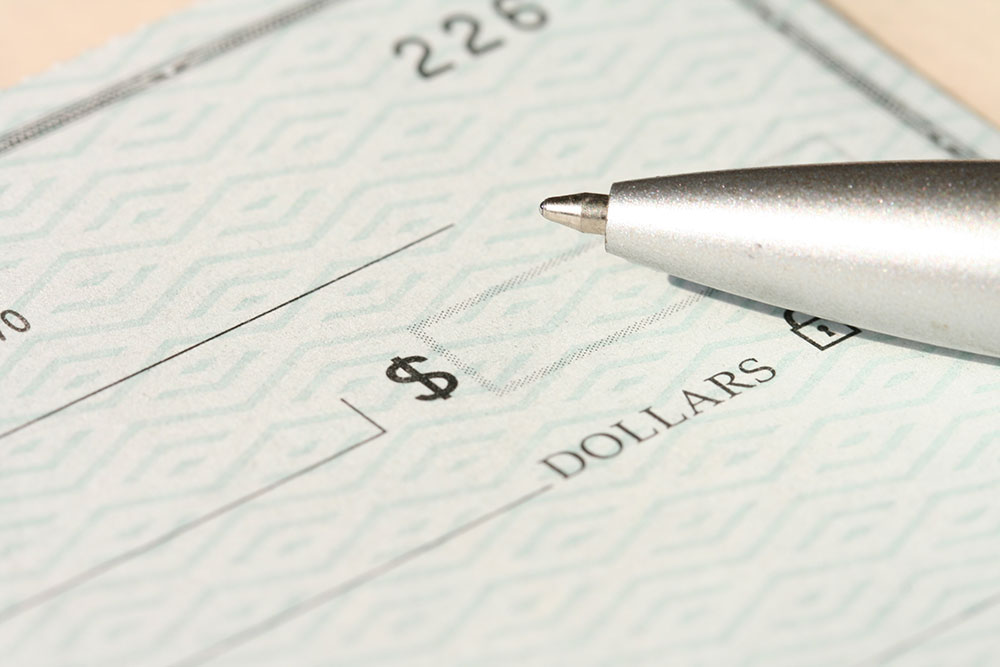 We mentioned that documentation is important. That's because all of those expenses resulting from the dog bite can factor into your compensation. 

These can be economic: lost wages, medical expenses, etc. Or they can be non-economic: pain and suffering, mental anguish, or emotional distress. All of these figures are arrived at by evaluating your current and future losses and a settlement is determined. 

Whether you receive compensatory damages (meant to reimburse you) or punitive damages (more than just restorative funds, these are meant to punish the dog owner), is up to those determining the settlement. 
Personal Injury Settlements
Though personal injury cases can go to trial, it is not a common occurrence.
Most of these cases are resolved out of court, through settlement negotiations. These negotiations are glorified haggling — a lawyer sends offers, revises offers, and rejects offers until the victim is finally satisfied. 

The final settlement can be distributed between any outstanding bills the victim has. Or, if the victim has paid for it all out of pocket or with insurance, it will be reimbursed with the settlement.